Press Release
B&H announces the second volume of the critically acclaimed and bestselling "Becoming Elisabeth Elliot" by Ellen Vaughn
Mar 22nd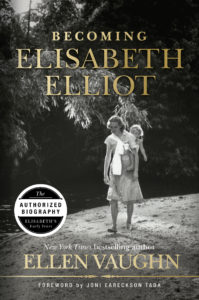 B&H Publishing is proud to announce the forthcoming release of "Being Elisabeth Elliot" by Ellen Vaughn the fall of 2022, the second volume of the authorized biography of one of the most influential Christians of the 20th century, Elisabeth Elliot. The first volume, "Becoming Elisabeth Elliot," also by Vaughn, released in September 2020. 
The late Elliot (1926-2015) was a prolific Christian author and speaker whose first husband, Jim Elliot (1927-1956), was one of five missionaries killed as they sought to make contact with the Waodani Indians (an unreached people in Ecuador known in that time for their violence). Soon after, Elisabeth and her then two-year-old daughter Valerie moved among the same people, spending two years sharing the Gospel with and befriending those who killed her husband. After her return to the U.S., Elisabeth began a speaking and writing ministry, writing over 25 books and eventually becoming the first female bestselling Christian author and one of the most influential Christians of the 20th century.
"New York Times" bestselling author and speaker Vaughn, who has written or co-written 23 books, began working on these volumes over three years ago, doing extensive research to carefully detail Elliot's life with accuracy. She used Elliot's private, unpublished journals and conducted candid interviews with her family and friends. 
The first volume, "Becoming Elisabeth Elliot" debuted at No. 6 on the Evangelical Christian Publishers Association's New Release Bestseller list and received hundreds of positive reviews within the first few months of its release from top media outlets, social media reviewers, book clubs and bloggers alike. Vaughn was featured on national programs such as "The Eric Metaxas Show" on TBN, "In the Market with Janet Parshall" on Moody Radio, and others, speaking about the book and her experience writing it.
"I was so grateful for the overwhelming response to 'Becoming Elisabeth Elliot: The Early Years,'" said Vaughn. "Happily, this second volume of the rest of the story has everything in it—and more—that evidently refreshed and intrigued readers of the first volume. I was surprised by new twists and turns in Elisabeth's continuing story. I think readers who think they knew the older Elisabeth will be surprised as well.  She was a rebel in the 1960s, for example . . . but not in the ways that you might think."
Readers of "Becoming Elisabeth Elliot" last saw the young, widowed Elisabeth poised to return from Ecuador to build a new life in the United States, at the end of Volume I. They watched the transition of a young woman who dealt in "certainties" to the more seasoned woman who dealt, far too often, in the realm of the unknown. 
"Now, being Elisabeth Elliot increasingly meant understanding how much she did not understand," Vaughn said. "She was indeed certain of a very few things—the good and holy character of God, his redeeming love and merciful faithfulness. She sought her reference point beyond her own experiences, always pondering what she called the 'impenetrable mystery' of the interplay between God's will and human choices."
"Publisher's Weekly" said in a review of Volume 1, "Even those well-acquainted with Elliot's works will find fresh perspective and revealing insights here." 
"Thanks to Vaughn's writing prowess, laborious legwork, and extensive use of Elliot's personal journals, I felt as if I were shadowing Elliot from her birth to her early 30s (Vaughn is writing a second volume to tell the story of Elliot's later years)," wrote Colleen Chao, on her review published at ERLC.com.
"We could not be more thrilled to work with Ellen to share the rest of the story of one of the most influential Christian women in the twentieth century," said Clarissa Dufresne, associate publisher. "In the first volume we got to show readers how Elisabeth became the woman so many revered. Now, once again through research, interviews, and Elisabeth's unpublished personal journals, Ellen will weave the behind the scenes view of the rest of Elisabeth's God-sustained path."
The book is currently slated for publication in September of 2022. For more information, visit bhpublishing.com. 
###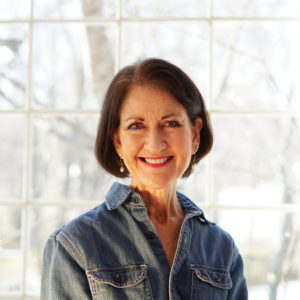 Ellen Vaughn is a "New York Times" bestselling author and speaker who has written or co-written 23 books. Former vice president of executive communications at Prison Fellowship, she collaborated with the late Chuck Colson on a number of his seminal works. She speaks at conferences, often travels to interview Christ-followers in hostile parts of the world and serves on the board of directors for ICM, the global church developer. With degrees from Georgetown University and the University of Richmond, Ellen lives in northern Virginia with husband Lee, a pastor of congregational care at McLean Bible Church, a daughter and two grandchildren, and two clueless dogs. She enjoys reading, hiking, drinking coffee and staring pensively at the ocean.