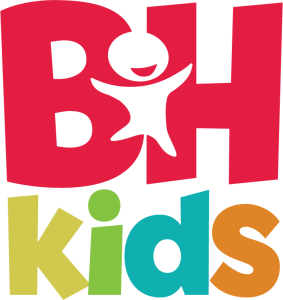 Every little word matters
B&H Kids creates Bible-centered, engaging content for kid
s. From board books to Bibles, our

 resources are designed to help kids develop a lifelong relationship with Jesus and to empower parents to guide their child's spiritual growth.
---
We're all about connecting parents and kids to each other and to God's Word here at B&H Kids. Enjoy a Parent Connection at the end of many B&H Kids books to help you discuss the book's message with your kids and browse all Parent Connections as PDFs here.
FAQs
God's love is unstoppable. And that's a promise.
Noah's ark. Joseph's dreams. Jesus's miracles. The Bible is rich with stories for our children to hear and enjoy, but when those stories uncover the thread of God's promises, our children learn much more than individual Bible stories. They discover how God has demonstrated His love for us, from the first promise in the garden to the promise of the new heavens and earth.
A conversational, whimsical, biblically faithful retelling of more than fifty key Bible stories, The Promises of God Storybook Bible lets your child hear favorite stories with new ears, repeatedly assuring them that each word is proof of God's unstoppable love and unbreakable promises to His people.