Articles
A Slugs & Bugs Gift Guide
Dec 17th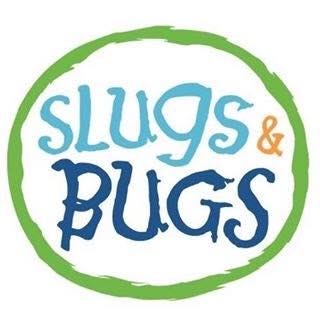 The best children's books never leave us. I bet you can think of one or two books that standout from your childhood.  Goodnight Moon? Green Eggs and Ham? The Monster at the End of This Book?
When I'm working on children's books for your family, I'm shooting for the moon! I pray that the themes of kindness and friendship and forgiveness sink deep inside your hearts, to ring and resound with the heart of the Gospel. Thank you for the honor and privilege of sharing that priceless time with you and your child. 
Thank you for letting us be part of your family book time.
— Randall Goodgame
Discover more about the Slugs & Bugs series and find the right gift for your kids below!
A gift for those new to Slugs and Bugs
Slugs and Bugs Starter Pack
For the child who loves to be silly. The child who has a great imagination. The child who hasn't yet heard of Slugs and Bugs. This is the place to start! With imaginations running wild both through song and show, this is sure to be a hit in their home!
Great for the whole family, and especially pre-school and elementary ages.
A gift for the avid book reader
As parents, we know it's our responsibility to have fun – and also have hard conversations as they grow; to talk about forgiveness, apologies, and pride.
In the book Society of the Extraordinary Racoon Society on Boasting, Maggie starts boasting that her newfound generosity is better than Morty's, the young raccoons must learn a lesson about bragging from Matthew 6:2–3 and learn to give quietly instead.
Great for the night time routine!
A gift for the super silly book reader
We're always looking for ways to incorporate truth and silliness into our home. And when that is done by way of Doug the Slug, it becomes a memorable moment in families.
Doug the Slug is thrilled to discover an awesome red wagon at the playground, but soon he is feeling pouty because he can't find a friend to pull him while he rides.
But when he decides to think about someone other than himself and pull Sparky the Lightning Bug instead, Doug learns that being a good friend is even more fun!
Join the adventures of Doug the Slug and Sparky the Lightning Bug in these two Slugs and Bugs books: Who Will Play with Me? and Are We Still Friends?
A gift for the whole family
Where imagination meets truth and silliness, The Slugs and Bugs Show combines characters with Biblical truth and loads of fun.
From a producer of VeggieTales, The Slugs & Bugs Show is delightful, quirky, hand-crafted fun for kids of all ages.
Especially ages 3-100 (okay, that might be a stretch… or not!)